500 kg Semi-Automatic Pan Mixer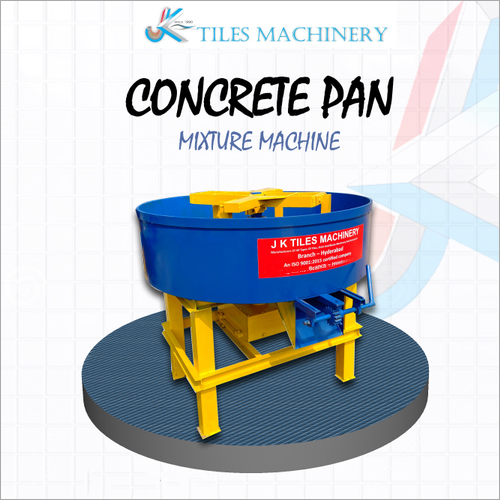 500 kg Semi-Automatic Pan Mixer
Product Description
Buy from us industrial class 500 kg Semi-Automatic Pan Mixer that is designed and developed by our team of skilled professionals using heavy duty engineering materials and high performance drives that result in high robustness and working efficiency. It is commonly used in cement making as well as concrete block making industries to produce mixture of raw cementitious materials. Customers can get 500 kg Semi-Automatic Pan Mixer from us at a price of 120000 INR per unit.
480 Ltr Pan Mixer is designed and developed in our state-of-the-art production site with the help of pioneering in-house tools and technology. The pan mixer is a ruggedized and functional system that is used to give efficient mixing of both dry and wet materials. The mixing pan is removable and easy to access. Owing to its high build quality, sturdy construction, and resilience, it is preferred by our customers. 480 Ltr Pan Mixer does not degrade in quality or become inferior in the long run.
A Commercial Mixer Machine (often colloquially called a cement mixer) is a device that homogeneously combines cement, aggregate such as sand or gravel, and water to form concrete. A typical concrete mixer uses a revolving drum to mix the components. An alternative to a machine is mixing concrete by hand.